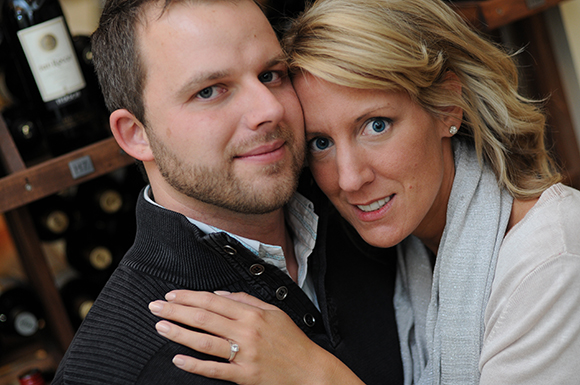 Jenni and I were invited to a secret, surprise party for our very good friend, Stephanie. I'm glad I brought my camera, because it turns out we were celebrating Stephanie's ENGAGEMENT!!!!! YAY!!!!! Justin popped the question, and immediately thereafter whisked her away to Tastings, where all of her friends and family were gathered to celebrate.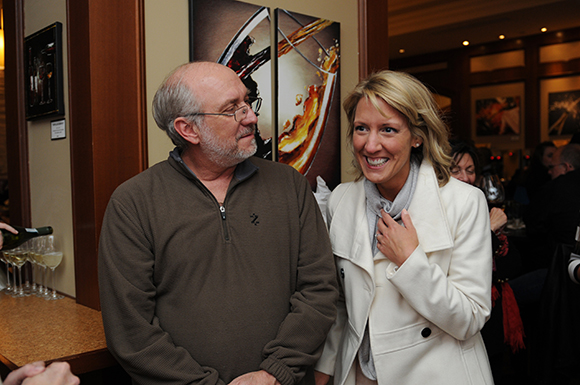 Even Stephanie's father was there, having driven in from Ohio. When she first arrived, Stephanie was a little overwhelmed at all the people there for her.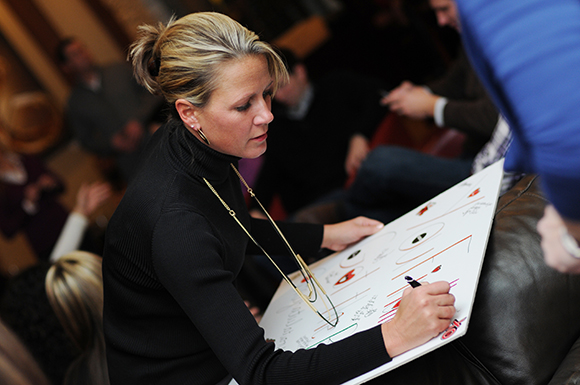 This impromptu celebration couldn't have happened without another great friend, Penny. She worked alongside Justin to make sure almost everyone Stephanie cared about was there.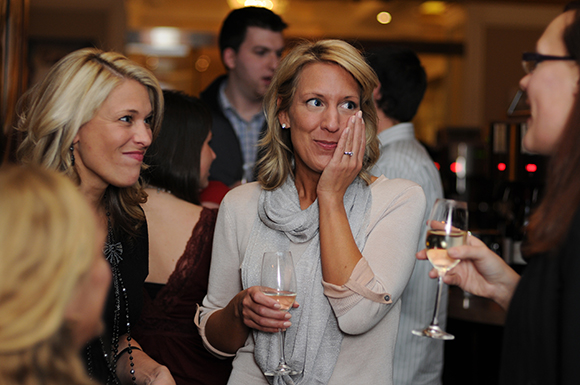 I just love this shot. This really was a magical night.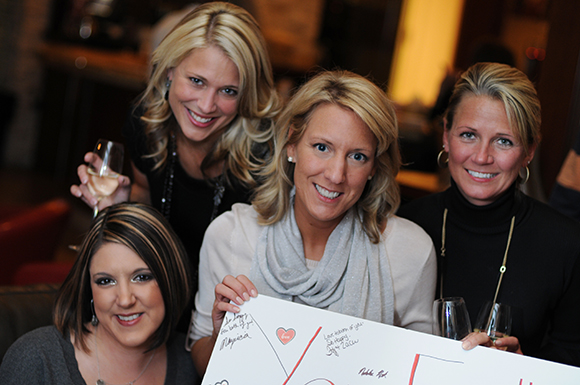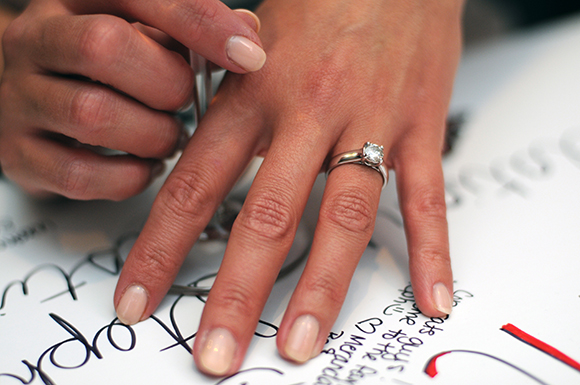 Look at that ROCK!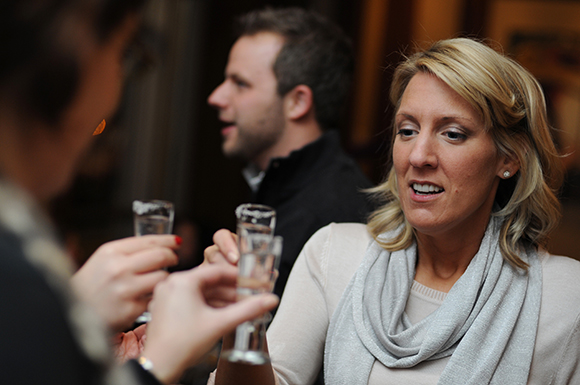 Time for tequila shots!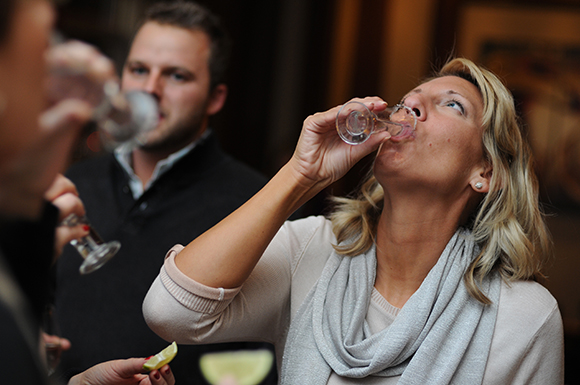 Down the hatch!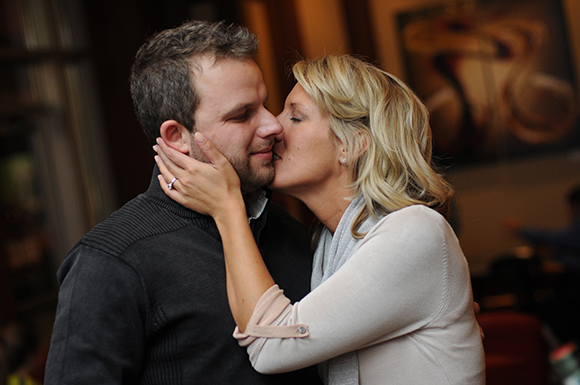 In the middle of the celebration, I was able to steal Stephanie and Justin away for an impromptu photo session. Love these engagement pictures, taken literally right after the actual engagement!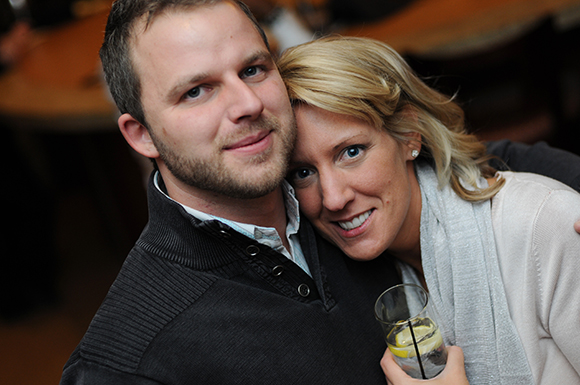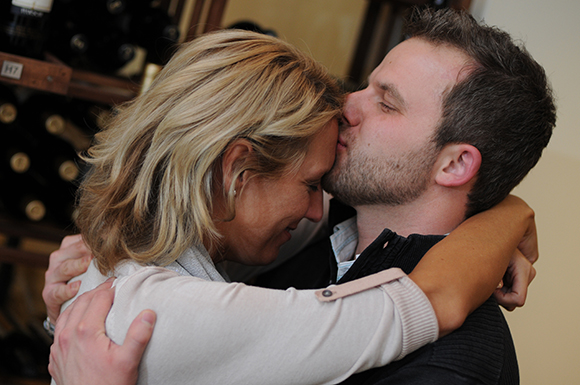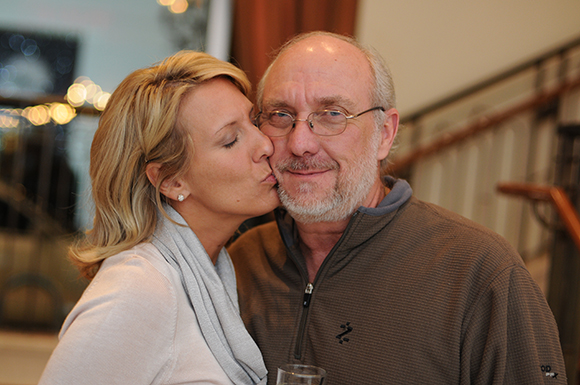 Love this shot of Stephanie and her Dad.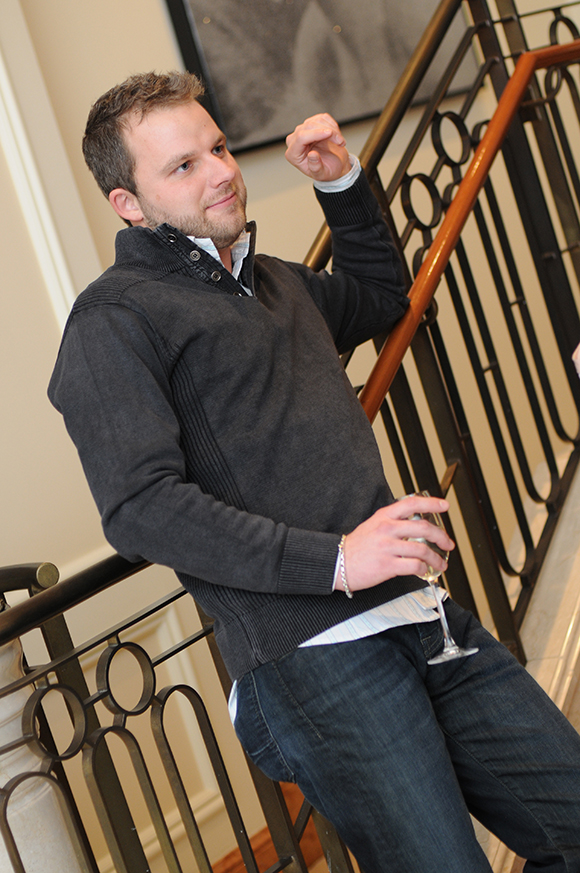 Justin is such a cool guy.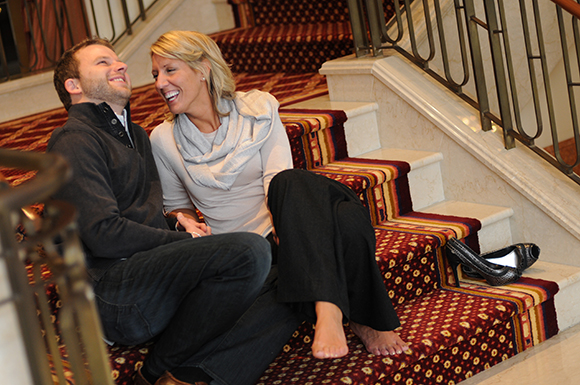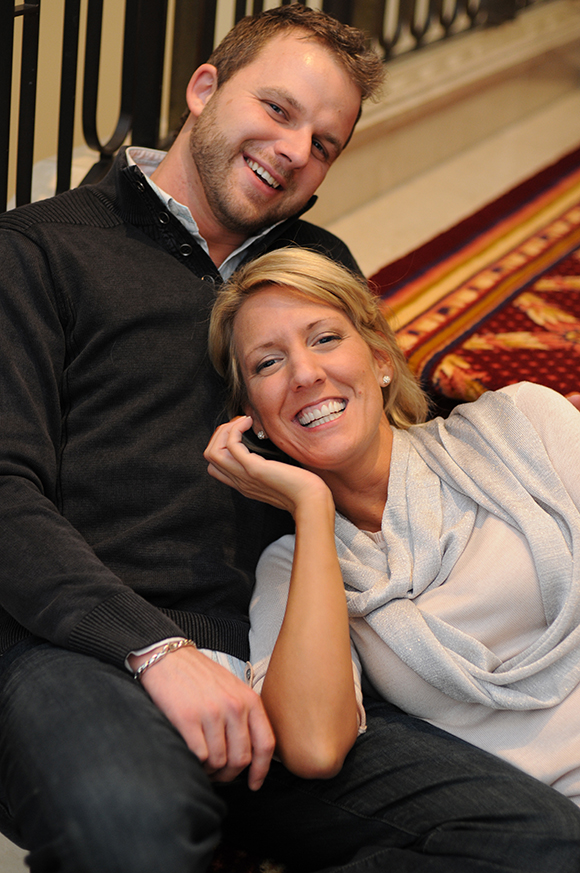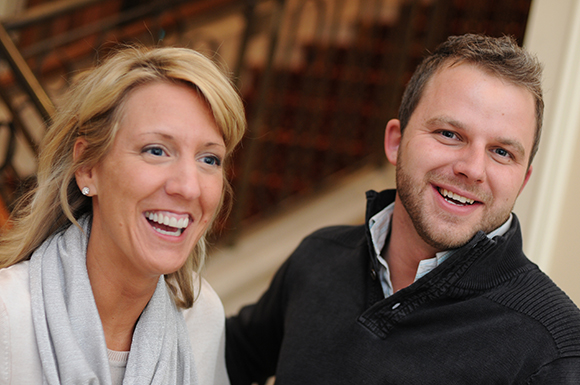 So happy!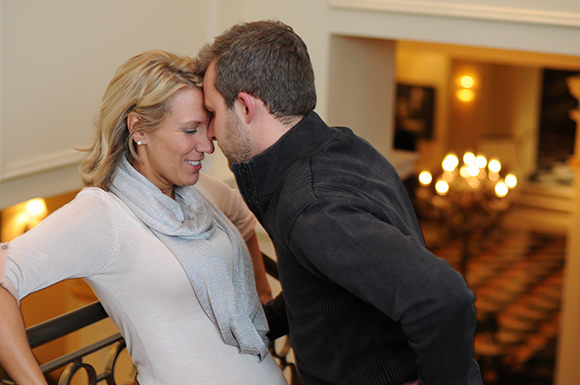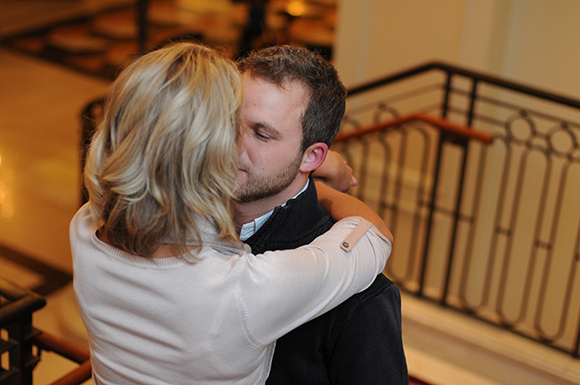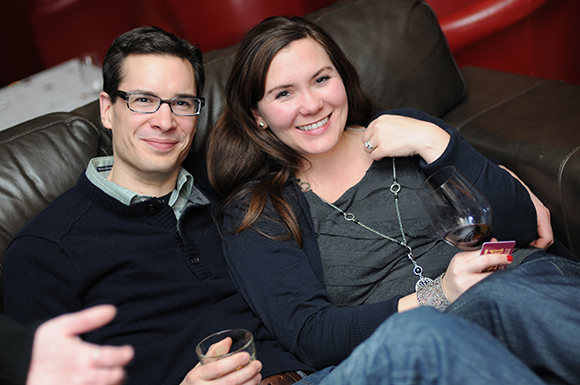 After a great photo session, it was back to the party and all of the waiting friends and guests.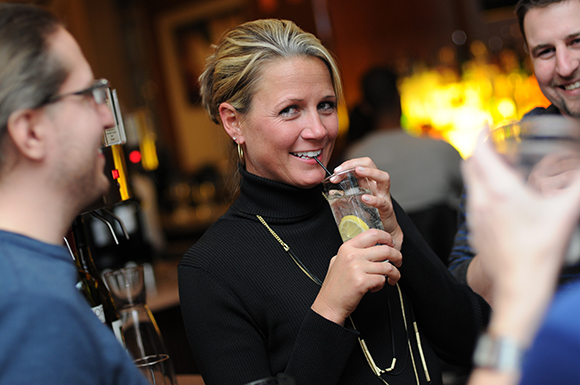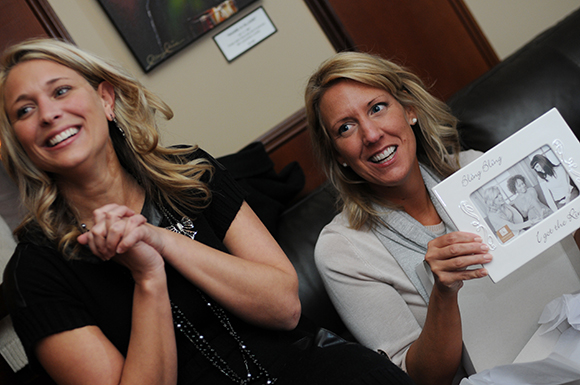 And it was time for PRESENTS!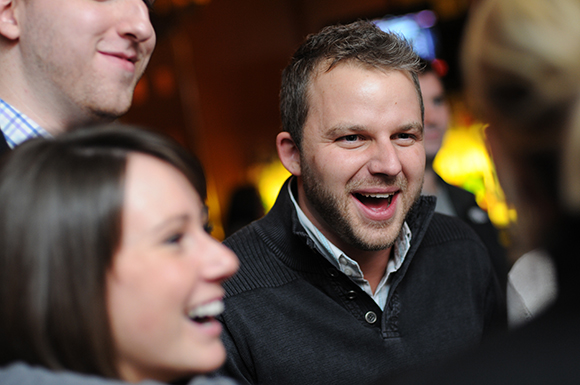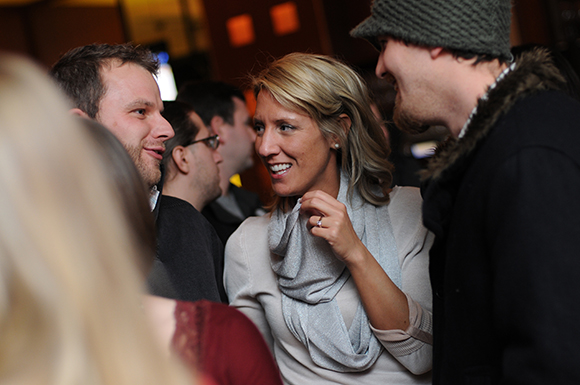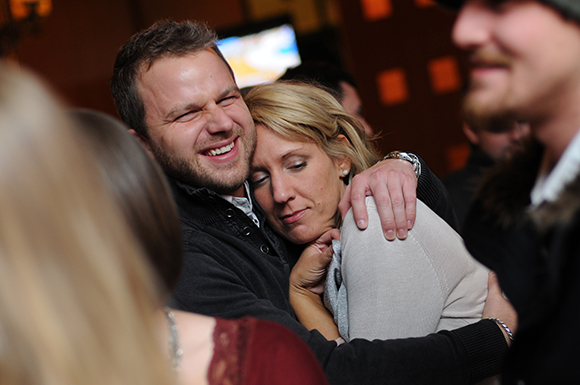 Honestly, I have never been to a happier surprise party. I'm glad we were able to go last minute, because I think we captured some fantastic memories. Hope you enjoyed the photos, blogstalkers. I know I had fun taking them!
-Adam