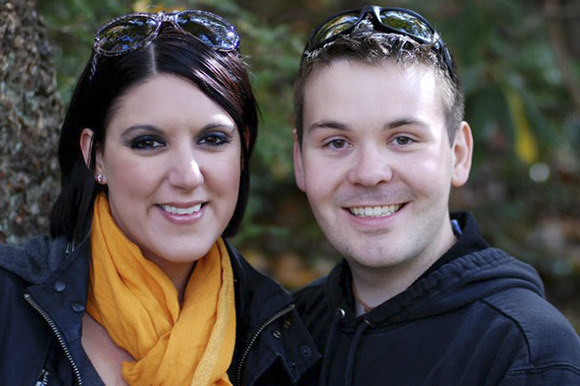 Adam Sturm, Primary Photographer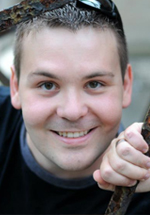 Adam Sturm graduated from Ball State in 2006 with a Bachelors of Arts in Telecommunications, emphasis in Production. He moved directly to New York City where he produced and edited video for the following three years. It was during his time in New York that he discovered a love of photography in addition to video production. With Manhattan as his playground, he taught himself photography alongside some of the most creative minds in the world. He moved back to Indiana when he met Jenni. They fell madly in love and were soon married. After moving home, he started his own media and graphics business, Seegull Media, where he has been designing websites and shooting all forms of video and photography since 2010.
A little bit of information about Adam:
Adam…
was never a dog person before Jenni. Now he is not only is a dog person, but has a Great Pyr puppy named Murry. Murry is already over 100 lbs and is lovingly referred to as a polar bear.
believes that the only way you can be certain good people exist in the world is to be a good person yourself.
is a certified yoga teacher and loves yoga, though he secretly likes running more.
Jennifer Sturm, Assistant Photographer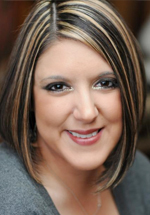 Jennifer Sturm received her first four years of photography training at Perry Meridian High School on the PMHS Yearbook Staff as a photojournalist. She was on the staff for two years as a staff member, becoming the Copy Editor her Junior year and reaching the top as Managing Editor her Senior year. Jenni has always been interested in photography and capturing those moments in time that would otherwise be lost without the use of a camera. Her passion for photography was reignited after meeting her Husband, Adam Sturm in 2008. Jenni is also a 200 Hour Registered Yoga Teacher, a Certified Western Feng Shui Consultant in the lineage of Black Hat / Tibetan Hawaiian Feng Shui and an Officiant!
A little bit of random information about Jennifer:
Jennifer…
likes to describe herself as an amethyst geode – multi-layered, sparkly and spiritual all wrapped up in one gorgeous package!
loves anything with sparkles, glitter or sequins! Give her something shiny and she will be happy!
believes that those who rescue animals usually end up getting rescued themselves in one way or another.
loves anything and everything New York – including Central Park, the Subway, Broadway, SoHo, Strand (18 miles of books!), Tiffany & Co., Brooklyn, brownstones, Little Italy, Times Square, Fashion Week and pretzels off the street.