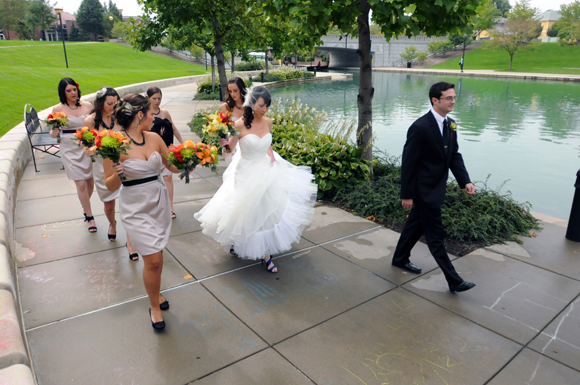 A+J Wedding Photography is a full service Indianapolis wedding photography company. Adam and Jenni love capturing memories on camera, and that's exactly what wedding photography is all about. The A+J philosophy is very much the mentality of news photojournalists. We like capturing moments and events as they happen. Our "fly on the wall" mentality leads to organic, natural pictures that don't look forced or posed. Even when we do have people pose, we have fun with it and make sure it looks as natural as possible.
Here are some of the events Adam and Jenni can cover around your wedding:
Engagement Photography
Rehearsal Dinners
Pre-Ceremony Shots (Getting Ready)
Wedding Ceremonies
Wedding Receptions
Trash the Dress Sessions (You don't really have to "trash" the dress)
Take a look through the site to get a sense of how Adam and Jenni shoot weddings and what you can expect. We use professional Nikon cameras and numerous lenses to capture every moment, even in low light settings. If you're interested in knowing more about A+J Wedding Photography, please take a look at our RATES, and CONTACT us today to book your date before someone else does!